Download And Install OGWhatsApp APK: Ever thought of running multiple WhatsApp accounts on a single device? There how many people who have more than one mobile number and they want to use WhatsApp on both the numbers. It is not possible to do so on a normal WhatsApp application. However, it is completely possible to run multiple WhatsApp accounts on a single device even if you do not have a xiaomi smartphone. All you need to do is download a third-party application like OGWhatsApp. In this post, we will guide you through the steps of download in the latest version of OGWhatsApp APK on Android devices.
What is OGWhatsApp?
OGWhatsApp is a WhatsApp Mod application which is available on Android devices. It is a third party application which has been developed by anonymous developers on the Internet in order to run multiple WhatsApp accounts on a single smartphone. Besides, it also helps you to avail a number of features which are not available on the default WhatsApp app. It is a great alternative of WhatsApp because it also removes restriction from sending media files to friends. The steps to download the application has been given below along with its features.
Features of OGWhatsApp APK
Run up to three different WhatsApp accounts on a single device using this amazing WhatsApp Mod application
No restriction on sending images to friends
Send media files up to 100 MB at a single time.
Hide blue ticks
Hide double text
You can also remove the last scene from your account
the most amazing feature of this application is that your friend will not be able to delete any file for everyone. Hence, you can view a message even if your friend has selected delete for everyone option.
Get access to a good number of themes.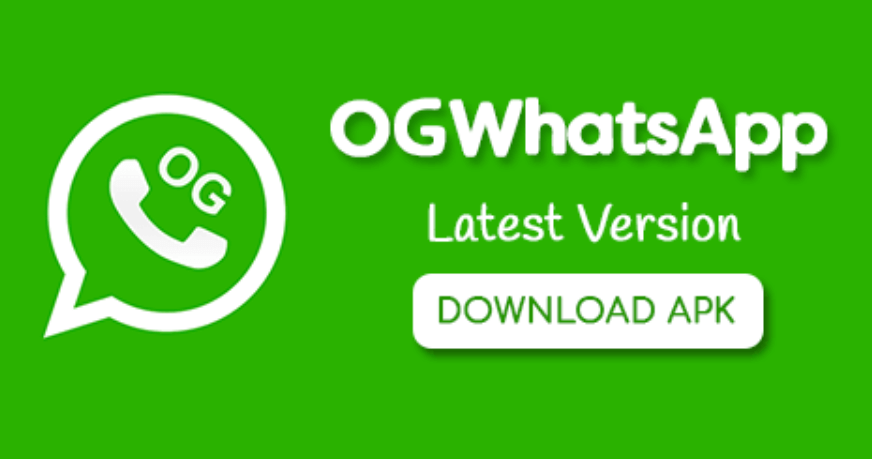 How to Download OGWhatsApp Apk on Android?
It is very easy to download and install OGWhatsApp Apk on your Android smartphone. You might be aware of the fact that WhatsApp Mod applications are developed by anonymous developers and this is the reason why they are not available officially on the Google Play Store. Hence, you will have to follow an alternate procedure in order to download the application without the need of the Play Store. The APK procedure is completely suitable for downloading the application without the need for a store. Follow the simple steps given below and download the application on your Android device without any problem.
Go to a trusted developer's website and download the latest version of  OGWhatsApp APK on your Android smartphone
now go to the settings on your device and enable the trust unknown sources option from the accessibility menu
Go back to the file manager on your device and select the downloaded APK file
Click on install and follow the instructions given on your screen in order to complete the installation procedure.
the application will be successful downloaded and installed on your Android device and is now ready to run multiple WhatsApp accounts.
FAQs
Q: Is it safe to download OGWhatsApp?
A: Yes, it is safe to download the application. However, you must keep in mind that it is a WhatsApp Mod application and your account mein get banned in some cases. But it is a temporary Ban and is lifted soon.
Q: Can I run 2 WhatsApp accounts on a device?
A: With OGWhatsApp, you can run up to three WhatsApp accounts on a single device. Hence, if you have three different mobile numbers, you can have WhatsApp account for all three on a single device itself.
Q: What is the Download size of APK?
A: The download size of OGWhatsApp APK is approximately 30 MB.